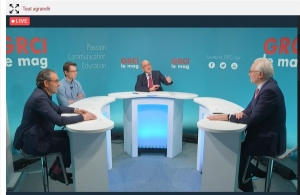 Europa Group, Europa Organisation
20 May 2021
In the context of the pandemic, the GRCI (Groupe de Réflexion sur la Cardiologie Interventionnelle) congress has become GRCI le mag: a programme of 9 live broadcasts on the original dates of the face-to-face congress.
With a participation equivalent to that of the face-to-face conference, this concept of TV programmes has met with great success and unprecedented commitment.
To better understand the issues, challenges and the solution built by Europa Group and GRCI, follow this link!