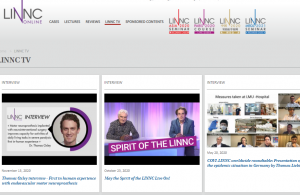 Europa Digital & Publishing, Europa Group
19 Nov 2020
80% of content viewed on the internet is video. As a facilitator of digital communities, we know how much better a video is than a long article.
Clear editorial objectives and carefully selected speakers are key factors in the success of a video interview. There is no need to seek technical perfection, a video connection does the trick.
Informing and creating interactivity between members of your community is possible at low cost. Europa Digital & Publishing can advise you, contact us!