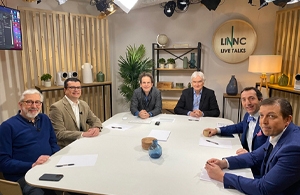 Europa Group, Europa Organisation
13 May 2022
Maintaining and developing your community necessitates enabling its members to meet up several times a year to learn and share. With LINNC Live Talks we have created a digital, interactive, and highly educational tool for doing just that.
What's the concept?
On the one hand, experts gather in Paris on a cosy, welcoming TV set where they broadcast live; on the other, participants join by video from their homes, and enjoy live discussions with the experts. This format was greatly appreciated by the experts and participants alike, with over 2,600 doctors participating.

For an overview, watch the video of the best moments of the LINNC Live Talks.