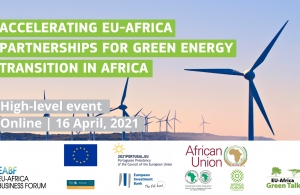 Downtown Europe
12 Apr 2021
Our colleagues at Downtown Europe are organising this amazing event!
One of the many initiatives to power Africa's development for people and businesses, in achieving a net-zero future propelled by Green Energy.
Should you wish to build new bridges in the green energy sector, register now, to network and participate in exhibitions, workshops and conferences.