Since 2018, codes of Ethics regulate the industry's relationships with healthcare professionals, notably in terms of company-organised congresses and events.
The aim of the regulation is to encourage coherency and transparency in the financial support given over to medical educational events.
CODES OF ETHICS: WHAT DOES IT STATES?
Industry partners can no longer organise or give direct support/reimbursements to healthcare professionals (physicians, paramedics) who participate at a congress.
They will however be able to give indirect support by depositing participation funds with a healthcare organisation or a MedTech-approved congress organiser, who will select the beneficiaries of the funds and cover their registration fees, travel and/or accommodation.
A DIFFERENT CODE FOR EACH REGION OF THE WORLD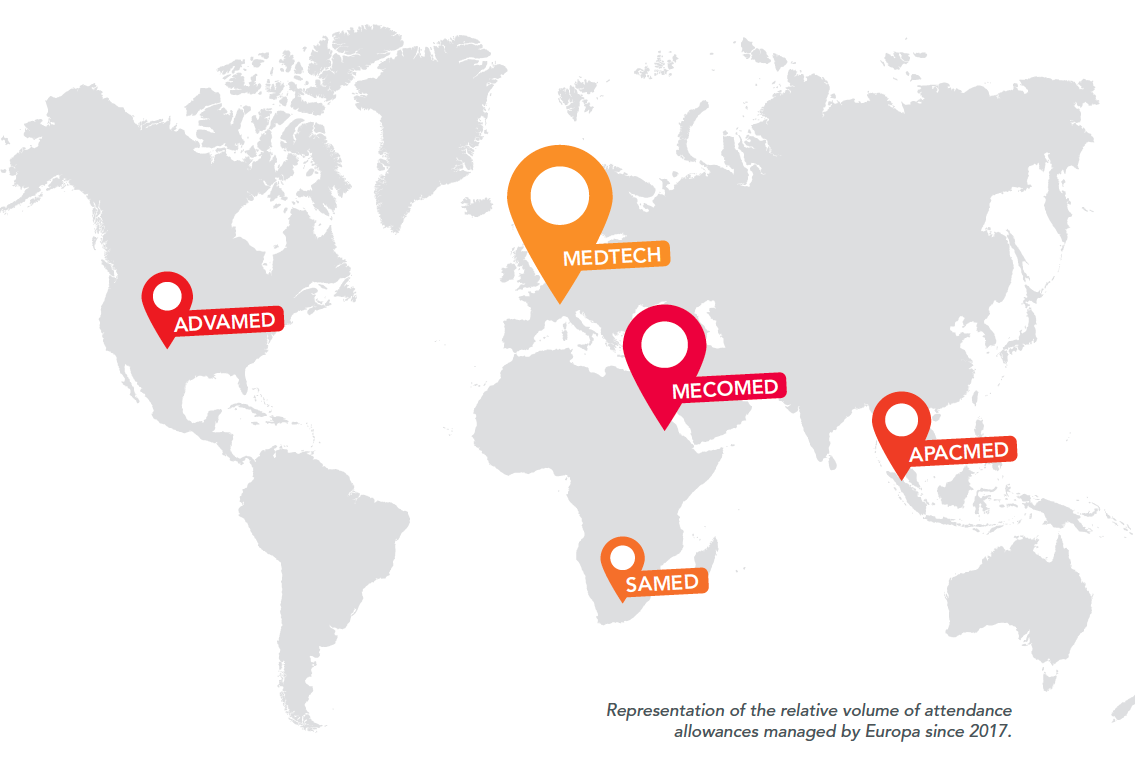 EUROPA GROUP HAS THE SOLUTION
Therefore, whether you are a congress-organizing scientific society, a health organization that employs healthcare professionals or an industry partner, we support you in the various stages of the Code's application.
Europa Attendee Management by Europa Group is the best partner to help you all along with this challenging process."
ATTENDANCE ALLOWANCE MANAGEMENT AT ITS BEST
In 2017, Europa Group became one of the first Professional Congress Organisers to be accredited "Trusted Partner" by MedTech Europe.
Our ongoing experience since then strengthens our commitment and reliability in providing global assistance for all the events you wish to support!

A TURNKEY SOLUTION TAILORED TO YOUR NEEDS
Our turnkey solution has already been approved by more than 60 partners from the medical industry, and 15,000 beneficiary healthcare professionals (HCPs).
From the defining of your needs to the precise post-event report on the allocated allowances, our experts assist you while respecting your constraints, your budget and the code of ethics.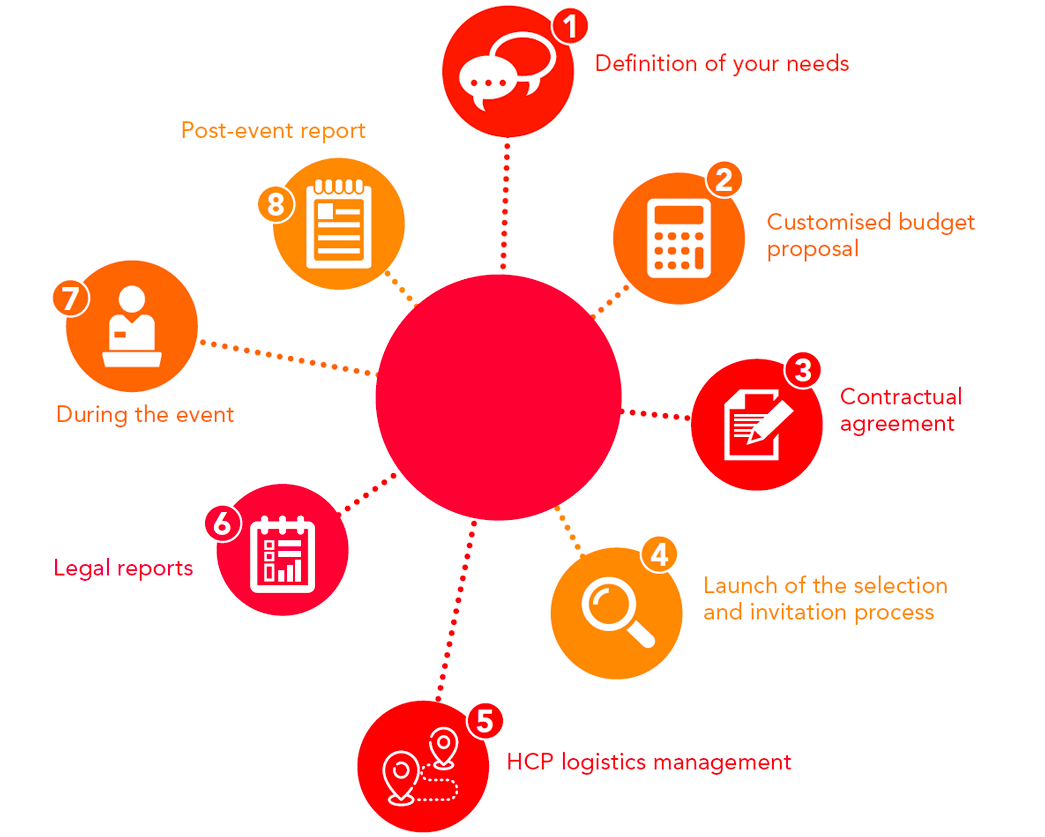 Like to obtain more details?
Our dedicated staff are here to discuss your needs and present MyInvite, our all-in-one solution.
Contact us ! Write to myinvite@europa-group.com