Get together and work in a perfect venue!
We imagined what the ideal place to meet up, work and share would look like… and created the Meeting Lab in our old headquarters in Toulouse!
The result is a superb, welcoming and state-of-the-art venue that provides you with ideal working conditions.
Each and every client is warmly greeted as our special guest, with care and discretion.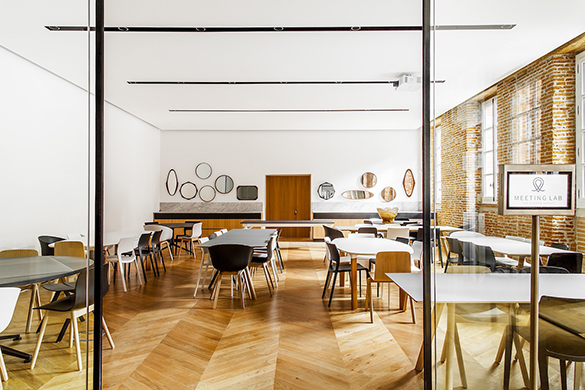 Their opinion
« On behalf of all the management team, I want to thank you for your warm welcome in this exceptional place, which enabled us to work in very pleasant environment. You did not cease to indulge us. »