Inauguration, AGM, product launch, seminar, workshop… Exceedingly key moments for your company!
We meticulously plot your event scenario and create a unique tailor-made pathway that will stimulate participant involvement and the emergence of a truly collective momentum.
Your contact?  Insight Outside, who organise over 200 events of this kind every year!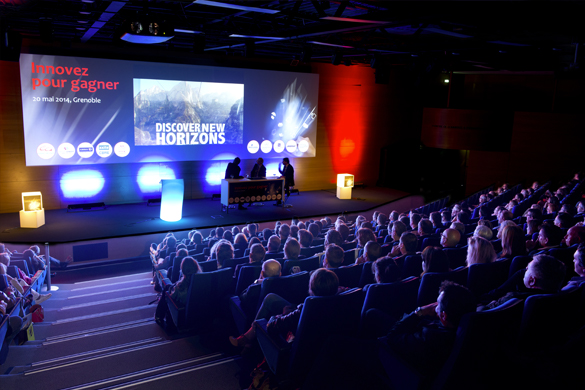 Their opinion
« Agility, ingenuity and professionalism are the words that spring to mind when describing Insight Outside, with whom we organised the SEB Group Innovation Forum three years running. I must also praise the excellent way in which they managed to respect the confidentiality of these highly strategic events. The last edition, which took place in the great hall of the Cité du Design in Saint-Etienne, was particularly impressive. Insight Outside masterfully managed the space and time factors, and our 250 participants went from surprise to surprise. More than a key moment, this particular forum has become a point of reference in the company! »