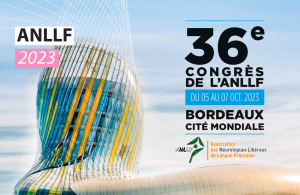 Europa Organisation
5 Oct 2023
The must-attend event for French-speaking neurologists kicks off today and runs until Saturday, at the Cité Mondiale Bordeaux convention center.
This year's event will focus on topics such as:
- Epileptic syndromes in children,
- Neuromuscular diseases,
- Personalized neurology and new therapeutic strategies associated with biomarkers in diseases such as Parkinson's and ALS,
And much, much more!
With workshops, plenary sessions and areas dedicated to the latest developments in the field, this congress is a unique opportunity for professionals to exchange ideas, learn and discover the latest innovations.
We wish all participants an enriching congress! Many thanks to all the Europa Group teams involved in this operation!