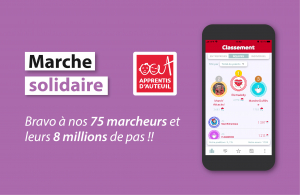 Europa Group
16 Jun 2023
Walk in support of the Apprentis d'Auteuil: the team results are in!

During this event benefiting families in difficulty, from June 1 to 12, our 75 participating employees covered 8.1 million steps, i.e. over 5,800 km!

A big well done to our teams who rallied round for this cause which is so close to our hearts, and it is with great pleasure that we will now convert their efforts into financial support for the association!