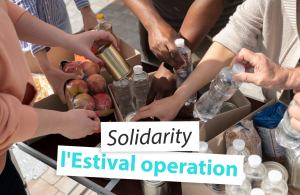 Europa Group
8 Aug 2023
Europa Group is a founding member of Le Cœur des Entreprises, an endowment fund fighting poverty, which has enabled us this summer to take part in the l'Estival operation to distribute meals to the underprivileged.
Every evening until August 31, food distributions are organized at three sites in Toulouse, thanks to the joint efforts of La Banque Alimentaire, Restos du Cœur and Secours Catholique.
Several Europa employees have donated one of their evenings to this operation, and we would like to thank them and all the volunteers from the associations who look after the most vulnerable.