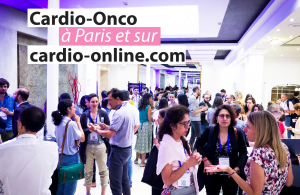 Europa Organisation
6 Jul 2023
On June 29 and 30, Europa Group organized the 2nd edition of the Cardio-Onco Congress in Paris, on behalf of the Cardio-Oncology Group (GCO) of the French society of cardiology.
The goal ? To promote better management of cardiovascular disease in cancer patients.
On the program: quizzes with the audience, exchanges between experts and, of course, a TV studio set up by the Cardio-Online team to cover the event.
This young specialty still has a lot to teach! Its prospects promise major developments, and we're delighted to have been able to contribute to them.
A big BRAVO and a big THANK YOU to all the participants, speakers, partners and Europa Group team who made this event so unique!