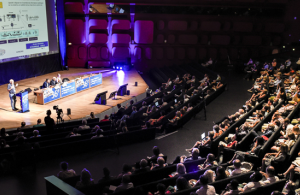 Europa Organisation
30 Nov 2022
This semester a lot is happening in congress organisation, including the dynamic revival of face-to-face meetings, and participation levels rising close to those experienced in pre-COVID times. Digital solutions effectively expand the audience, and this reinforces the relevance of online participation for a certain category of targeted communities.
Have you already put distance learning to the test? There are several ways of doing it!
To find out more, consult our catalogue.