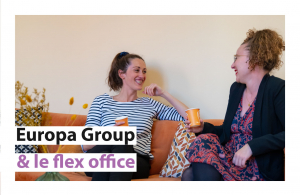 Europa Group
18 Jul 2023
The rhythm between being in the office and teleworking is different for each team, and adapts to operational needs!
A few advantages:
1) Flexibility: teams can make the most of each working environment: for example, better concentration at home and meetings at the office, etc.
2) Well-being: Travel-related stress and fatigue are reduced.
3) Environmental impact: fewer daily journeys help reduce our collective carbon footprint.
We also note that flex office changes the way we work, and can have an impact on management and cohesion. It's important to be aware of this, and to adapt our organization and offices to avoid these pitfalls. Among our initiatives, we regularly organize in-house events, and we've enlarged and embellished our break area to make our employees want to hang out there!