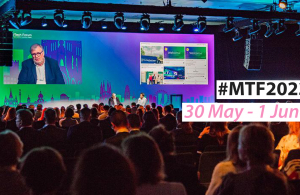 Europa Organisation
25 May 2023
EUROPA GROUP is pleased to organise the 2023 edition of the MedTechForum!
Meet in Dublin from 30 May to 1 June for the meeting of the largest community of health and medical technologies in Europe!
Industry leaders, innovators, investors: they will all be there to exchange and create synergies that will lead to innovation and medical progress.
Trusted by the community, recognised for its unique expertise in medical education, EUROPA GROUP is proud to be a privileged partner of doctors and industry professionals alike.