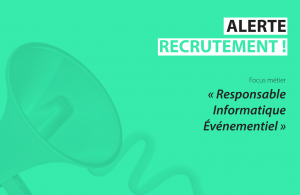 Europa Group
13 Jul 2023
Location: Paris / Toulouse + telecommuting
Start date: September
Contract: CDI
Would you like to combine your passion for IT with the adrenalin of event management?
Do you want to feel useful on a daily basis?
Then this is the job for you!
Your mission if you accept it:
As part of our team dedicated to medical congresses, you will be the essential linchpin in ensuring that our events run smoothly, by gathering IT requirements, managing service providers and deploying solutions on site.
To do this, you will:
Define network requirements and manage on-site operations
Collect IT hardware requirements, order and deploy them on site
Manage scanning equipment for participant management
Broadcast speakers' presentations
We're waiting for you!
https://www.welcometothejungle.com/fr/companies/europa-group/jobs/responsable-informatique-evenementiel_toulouse