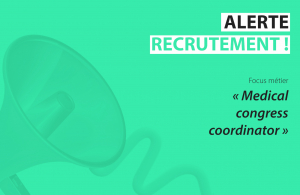 Europa Group
10 Aug 2023
Location: Toulouse + telecommuting
Start date: As soon as possible
Contract: CDI
Your mission:
As part of a team that coordinates the conference programs of 30 medical congresses each year in various disciplines (Cardiology, Ophthalmology, Neurology, etc.). You will act as the point of contact for the congress's medical directors (our customers), supporting them throughout the project. You will work closely with the project managers and other teams involved in the congress (Audiovisual, Sales, Hotel, Registration).

On a day-to-day basis, you will be responsible for :
- Gathering specific requirements for the various events, assisting with program coordination and providing support to guest speakers
- Drawing up the project's retro schedule and ensuring the smooth implementation of the program designed by the doctors.
- Ensure administrative management: input and dissemination of the program, invitations to speakers, processing of specific requests, etc.
- Generate regular monitoring reports and relay key information to the various project stakeholders.
- You will be required to communicate in English: advanced level required
If you have the professional maturity required to work with a demanding, multicultural clientele, excellent interpersonal skills and a keen sense of customer service, then join us!
Medical events are an exciting and meaningful field. Apply now and join a united, happy and dynamic team!
https://www.welcometothejungle.com/fr/companies/europa-group/jobs/coordinateur-trice-de-congres-medicaux_toulouse_EG_V77o6ae?q=daf90ee30a98b5704d857fb5e6fcbcfc&o=1951193