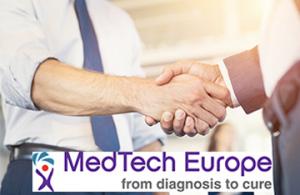 Europa Booking & Services, Europa Group
16 Oct 2017
Our regulatory framework is evolving and several congresses organised by Europa Organisation are going to be concerned in January 2018, when the new MedTech Europe Code pertaining to relations between the medical technology industry and healthcare professionals comes into effect.
We have been preparing for this significant change for months, in order to anticipate the needs of our clients and put us in a position to offer the best possible assistance.
We are therefore proud to announce the launch of a new service at Europa Booking & Services, totally dedicated to managing delegates who are affected by the Code.
Our staff are available to present the service to industry partners and answer the multitude of questions that the new regulation gives rise to.