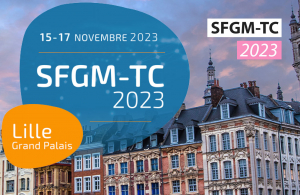 Europa Organisation
15 Nov 2023
Today marks the start of the 22nd annual SFGM-TC congress, to be held from November 15 to 17, 2023. After Bordeaux, it's the turn of Lille, the capital of Flanders, to host the event.
A total of 600 participants are expected at the Lille Grand Palais!
On the program: a variety of themes ranging from fundamental aspects of cell therapy to clinical and practical sessions. Young researchers and hematologists will also be honored, and a special "patients and their families" meeting in collaboration with HTC Project promises to be rich in emotion.
A huge thank you to the Europa Group teams for their involvement in the organization of this event!