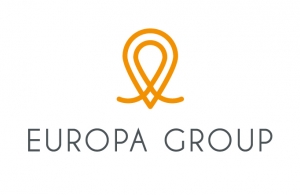 Europa Group
6 Mar 2020
Toulouse, March 5, 2020
Dear customers and partners,
The spread of the coronavirus COVID-19 continues on French territory.
Olivier Véran, Minister of Health, today published an order that aims to combat the spread of the virus.
Among them, the decision to extend until 31st May 2020 the ban on "any gathering involving more than 5,000 people simultaneously in an enclosed area".
We take note of this decision and continue to support our customers and partners in this exceptional situation, in order to find the best solution for each and every operation.
As the situation is evolving rapidly, we are preparing different scenarios that may arise in the coming weeks.
Our teams are at work and continue to work on your projects with the professionalism and commitment that characterizes Europa Group.
Enabling the medical and scientific communities to come together to share and learn is a priority for us, a mission that we continue to pursue by putting the safety and health of our participants and employees at the forefront of our decisions.
Sincerely,
Marc Doncieux, Chairman
Sally Vincent, CEO