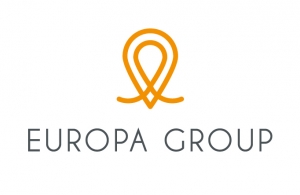 Europa Group
18 Mar 2020
Toulouse, March 18, 2020
Dear Clients and Partners,
The rapid spread of the COVID-19 virus around the world requires extraordinary health measures to protect our health and safety. It is impossible for us to meet in the coming weeks to limit the risk of transmission of the virus and hospital overcrowding.
Our thoughts and support go out to all the healthcare professionals who are particularly mobilised in this unprecedented crisis. We thank them for their dedication.
With 33 years of experience, Europa Group faces this period with the utmost seriousness and responsibility. Our first concern is to ensure that all the necessary precautionary measures are respected.
The containment is now being followed by our employees who, in some circumstances, are able to telework. We are also putting in place a limited number of staff to remain as close as possible to our clients and partners.
In this exceptional context, it is possible that your message may not receive an immediate response: please know that we are listening to your needs and that we are doing everything possible to follow up as soon as possible.
Enabling scientific communities to come together to inspire progress has been our mission and priority for 33 years. These rigorous measures should enable us to meet again soon, in a climate more suitable to exchange and sharing.

Sincerely,
Marc Doncieux, Chairman
Sally Vincent, CEO