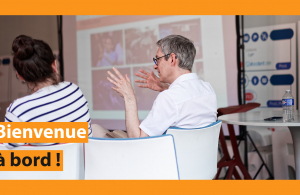 Europa Group
23 Jun 2023
Our new colleagues had the opportunity to discover our culture, our values, our history, as well as the diversity of our professions.
What's more, they had the privilege of meeting our managers,
Marc Doncieux and Louis Verdier, as well as our Development Director, Melisa Coelho. These were important discussions for understanding our company's vision.

Our HR team shared valuable information to help understand how our organisation works.

These first moments are essential, and we attach great importance to first impressions.

Welcome aboard, we look forward to working and growing together!