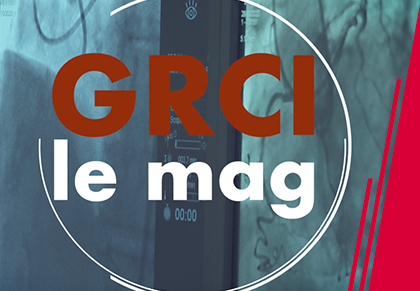 In the context of the pandemic, the congress of the GRCI (Interventional Cardiology Reflection Group) became GRCI le Mag. It comprised a total of 9 live broadcasts over the 3-day congress, at 8 am, 1 pm and 8 pm.
The 2020 edition, initially planned as a physical meeting, was transformed in just 10 weeks into an innovative 100% digital event.
Objectives
To help the GRCI Board Members to rethink the physical meeting as a 100% virtual event
To satisfy GRCI's appetite for innovation, by devising a dynamic digital event of strong educational value.
To find formats that match the spirit of the congress: a friendly environment, promoting interactivity and exchange.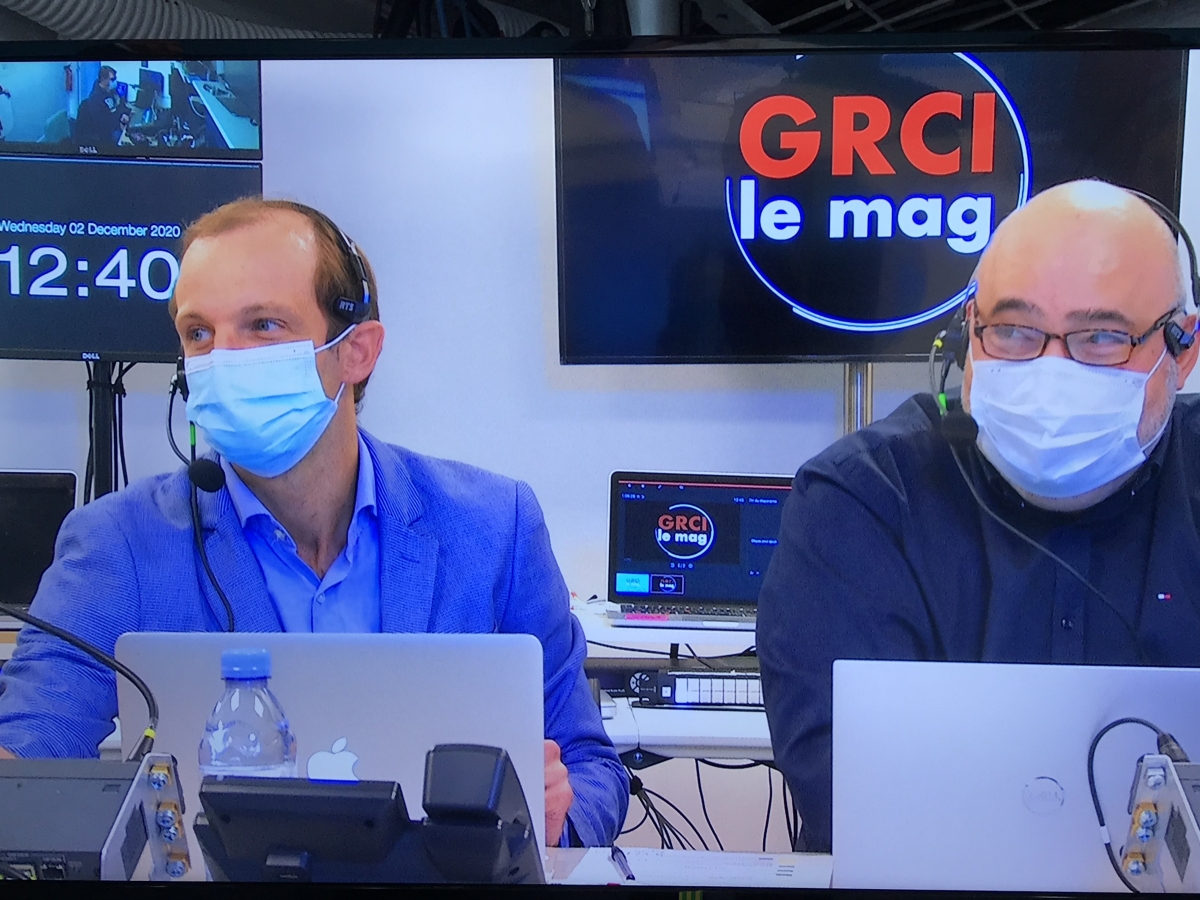 Challenges
To start from scratch in the creation of a new type of e-congress
To innovate while concluding a difficult year, and overcome the medical community's digital fatigue
To maintain GRCI's high level of interactivity
To build an event that can be watched on a smartphone, computer or TV screen
To create a tailor-made broadcast, by creatively transcribing content into a TV-type scenario
To succeed in self-reinvention, filming and editing everything in just 10 weeks
Implementation
Definition and drafting of a new concept
Support from a team of professional journalists
9 programmes, broadcast at times suited to medical teams:

Morning slot at 8 am
Midday news at 1 pm
Longer evening programme at 8 pm

9 operations, around 30 documentaries and interviews: pre-recorded to ensure high educational value
New-format interviews and case presentations, inspired by techniques used in professional journalism
Real-time questions from participants via the live Chat, moderated backstage and then addressed by speakers on the set
Coaching of speakers during rehearsals: advice on how to speak and position oneself on the set
Use of Europa's TV studio for the broadcasting of live programmes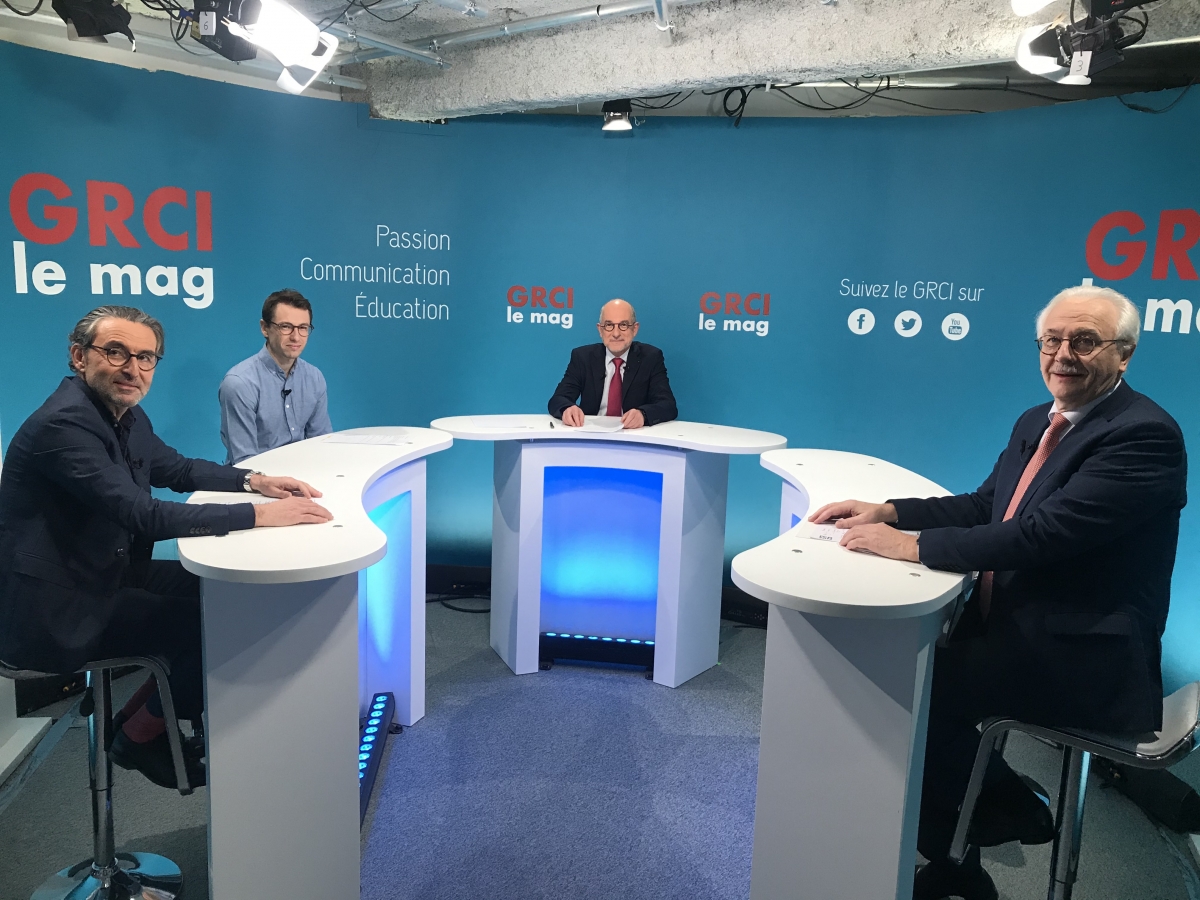 Results
810 unique live participants for 2461 views: figures equivalent to physical editions (936 participants in 2019)
A larger audience: 22,4% of those who signed up had participated in GRCI 2019
13% of respondents watched the broadcasts as a group
55 minute average connection time per participant
9 programmes available on replay for free, on the GRCI website
2,200 views on demand for over 700 unique participants: figures that exceed those for the streaming of the last physical congress (2085 views)
Two people from the Ministry of Education, Youth and Sport connected to follow the innovative format of the broadcasts…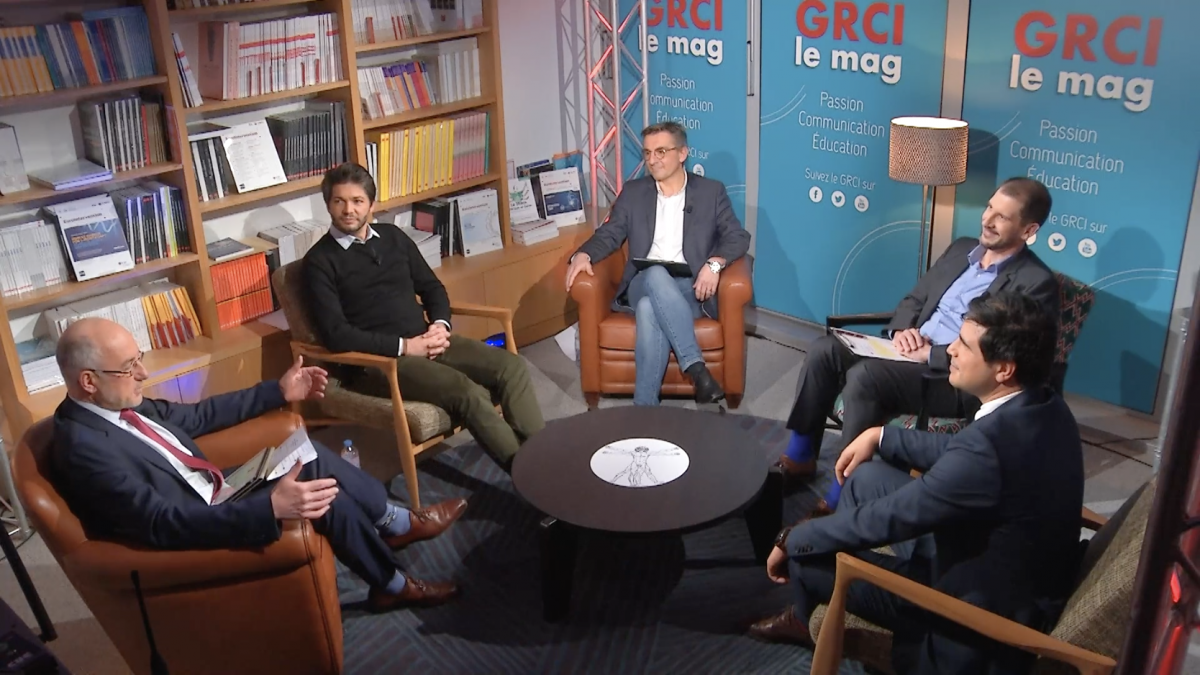 Client feedback
Words from Jacques Monségu and Hakim Benamer, GRCI Board Members:
"We are very proud to have succeeded in imagining a part of the future.
The Europa team was outstanding, always readily available and well organised. The technical team was fantastic, and their valuable work enabled us to concentrate on our task - our thanks to them.
Obviously, there are things that went very well during the event, and others that can be done even better. This great adventure will be continually enhanced in the future!"
GRCI 2021
December 1 to 3, 2021
Novotel Paris Tour Eiffel